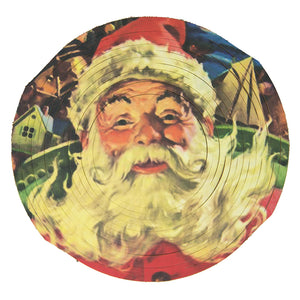 We are certain that Santa would appreciate a good bottle of wine - not while navigating his sleigh of course! Bring a bottle along for your next Holiday dinner.

How does it work?
1) Place bottle in the center of the wine carrier
2) Grab the two widest edges left and right
3) Lift up the two edges and watch the transformation with awe!
Dimensions: 8.5"
Made from reclaimed scrap leather with a heat pressed custom design.