Learn more about us and our work
Summer time is travel time - pack up in style!
TEKTAILOR FACTORY STORE
In our factory retail store you will find a wide range of overstock fabrics, notions and accessories at low prices as well as the full selection of our unique line of REMADE products from upcycled materials. Find the perfect gift made local right here!
3251 Santa Rosa Avenue
(located behind Sequoia Floral)
Santa Rosa, CA 95407
Hours: Mon-Fri 8am-4pm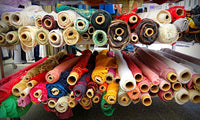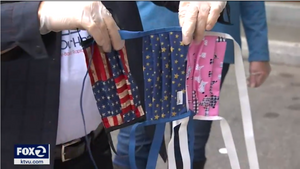 'Shield our Heroes' provides PPE for Bay Area's health care, public service workers
Our masks donated to Shield Our Heroes made the Fox2 KTVU news tonight. Seeing them on the happy faces of doctors, nurses and police officers is the best reward for the countless hours our "Mask Force" sewing crew has put into designing and making face masks over the last two weeks.
Watch now on KTVU
Sonoma County firm 'upcyles' discarded hoses from North Bay wildfires into household products
When Steffen Kuehr looks at discarded fire hoses, he envisions belts, dog leashes and drink coasters. Kuehr, through his Santa Rosa company TekTailor, takes other people's garbage and repurposes it into functional items. It's called upcycling - the transformation of waste into a product people want.
READ FULL ARTICLE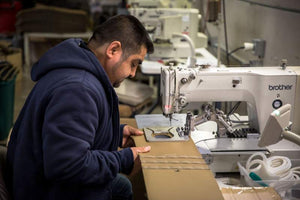 Sonoma County's TekTailor wins North Bay Maker Award for innovative workplace culture
With a sustainable mission to reuse waste materials and keep them out of landfills, the TekTailor Corporation, along with two related business units (BPE-USA and Sonoma-USA), supports a strong environmental stewardship program that is expanding into multiple...
READ FULL ARTICLE