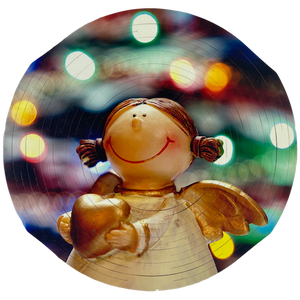 This little angel will put a big smile on any face - especially in combination with a bottle of fine wine!

How does it work?
1) Place bottle in the center of the wine carrier
2) Grab the two widest edges left and right
3) Lift up the two edges and watch the transformation with awe!
Dimensions: 8.5"
Made from reclaimed scrap leather with a heat pressed custom design.